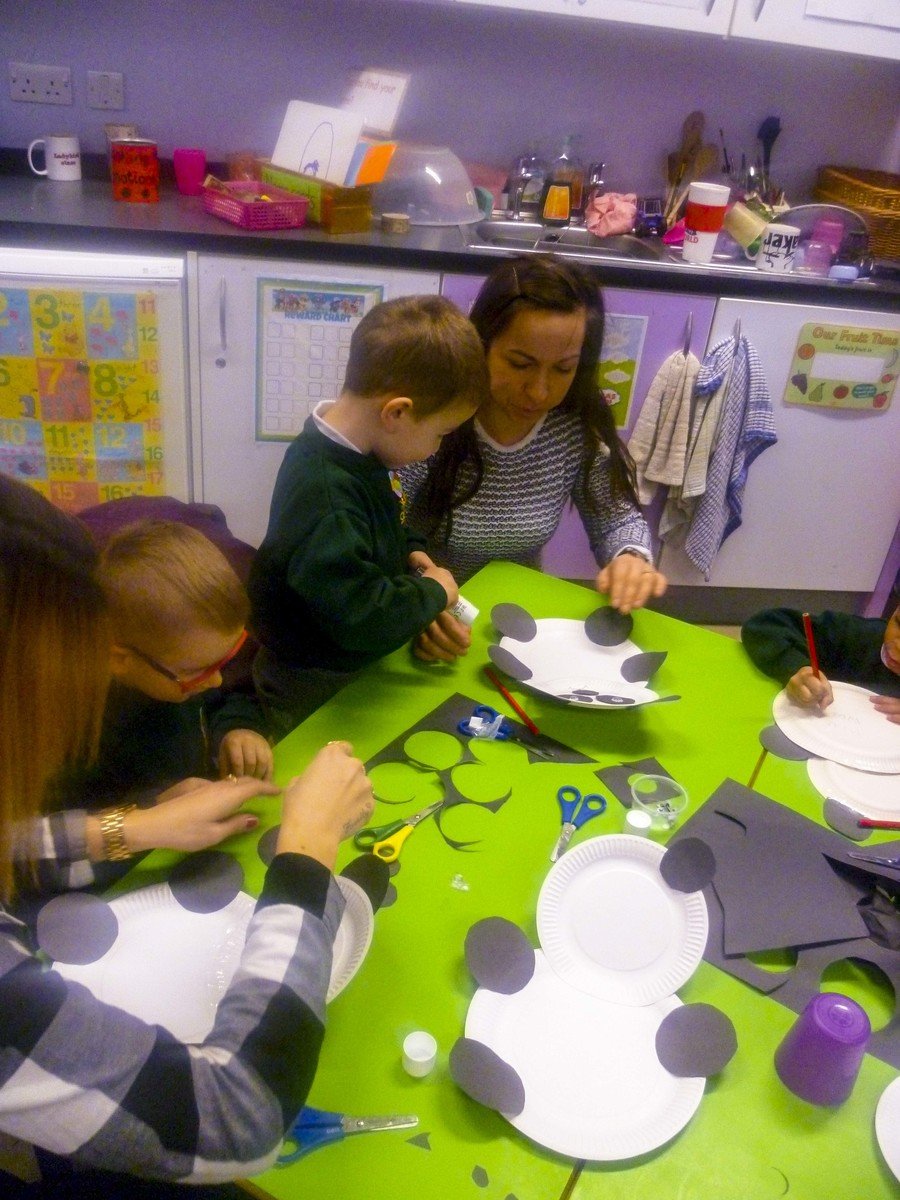 This term our theme has been 'Bears'. We have been reading many different bear stories, some familiar, such as 'Goldilocks and the three bears' and 'Brown Bear, Brown Bear' and some factual information books to help us learn about different types of bears, their characteristics and habitats.
We have also been celebrating Chinese New Year and have focused on 'Pandas', as they are bears from China. During our 'Together Time Challenge' some of the parents helped their children to make a Panda. We had a busy time with lots of fun!
The children have enjoyed using their imagination in the Chinese Takeaway role play area, placing orders by phone and writing order forms.
The children have also been busy making a 'Chinese dancing dragon', painting and decorating boxes with different brightly coloured materials and parading around the playground accompanied by 'The Ladybird Band' of many instruments.
We have had a wonderful time learning about how the Chinese celebrate their New Year and we ended the week by ordering a Chinese Takeaway and tasting noodles, rice and prawn crackers with sweet and sour sauce and we all tried to eat with chopsticks.
Gung Hay Fat Choy! (Happy New Year)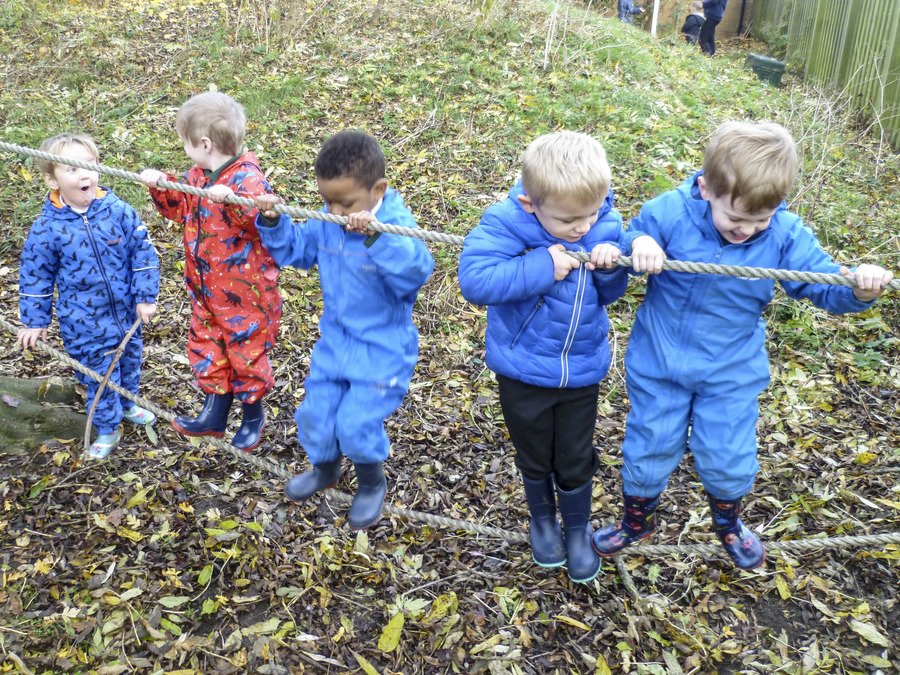 AUTUMN TERM 1
Welcome to nursery! This term has been very busy. The children have all settled well into the nursery environment and have enjoyed making new friends.
During this first half-term we have been learning the rules and routines and learning to be independent.
AUTUMN TERM 2
This half-term we will be learning about 'All things shiny' leading up to Christmas. Our role play area is a 'Shiny Den' and we can use torches, shiny pens, pencils and books related to the theme. The children have been engaged in mark making inside and outside using a varied range of materials, chalk, paint, glitter, sand, shaving foam and cornflour 'gloop'. We are developing our number recognition, counting skills and we will be looking at 2d shapes and simple patterns. We will also be learning to recognise our names, writing our names and forming some recognisable letters.
Monday is the first day back after a weekend and the children like to share their experiences.
Tuesdays is 'Together Time' when all parents/carers are invited to come along and share their children's 'learning journals' and take the opportunity to speak with the nursery staff and take part in fortnightly 'challenges' with their children. The children are encouraged to choose a book from the library and take it home to share and return it the following week.
Wednesday is 'cooking day' and the children always enjoy this activity. They have so much fun preparing, cooking and eating their food and at the same time engaging in all 7 areas of learning, maths, literacy, creativity, understanding of the world, physical development, communication and language and personal, social and emotional development.
Thursday is 'nature area' day. We all put our Wellies and Waterproof suits on and 'head off' to the woods. We learn to be imaginative, investigate the natural environment and practice using our physical skills, learning to stay safe.
Friday is 'Bike Day' and we all take turns to ride and balance on the bikes and scooters!
Fridays is also the day to take the 'Ladybird Bear and book' home to share with families. Children and parents/carers are encouraged to share the book and look after the bear for the weekend then return it to nursery to share their experiences with the rest of the class.
Parents and carers are reminded to send their child in to school every day with a coat making sure there is a name label with your child's name clearly marked.
Please take the time to view our picture gallery below. The photos illustrate our extensive learning opportunities. Thank you.