Year Four
Year 4 at Oakfield Primary Academy has 60 enthusiastic learners, who are ready for a year of hard work and rewards along the way!
Miss Nash is the teacher in Dolphin class.
Miss Hill is the teacher in Shark class.
Both classes are supported by Mrs Jordan as their learning support assistant.
Swimming and PE
Swimming
Dolphins have Swimming on a Tuesday morning.
Sharks have swimming on a Wednesday morning.

Kit: A named costume/ trunks and towel. If they do not have their kit, they will be unable to participate in swimming.
P.E.
Dolphins have P.E. on a Tuesday afternoon.
Sharks have P.E. on a Tuesday afternoon.
Please can you ensure children have their full P.E. kit on these days.
Homework
Homework will be sent out on Fridays and needs to be completed and returned on the following Thursday.
Children should also be reading a minimum of 3 times and have these written in their reading diary and signed by an adult which should be in school every day.
They also have a spelling test on their weekly spellings on a Friday afternoon. Please make sure your child has a copy of the spellings to practise. We are following the Spelling Shed scheme, which you can sign up to at home for extra spelling activities.
Autumn Term 1
In Autumn 1 we worked on a brilliant book called Black Cats and Butlers. We wrote many different genres through this exciting murder mystery. The children particularly enjoy writing newspaper reports.
In the afternoons, we looked at Victorian history, British geography and Rugby within the UK.
For science we learnt about sound. We found out how sound is made, how it travels to the ear and parts of the ear. We found it very interesting to learn about how sound travels into your brain.
Autumn Term 2
In Autumn 2 we began our first Mini-Mission!
Augustus and his Smile
We have been learning about descriptive
techniques, such as;
Metaphors

Similes

Expanded noun phrases

Prepositional phrases

Personification
We have been working towards writing a descriptive narrative.
We have also focused on Art in the afternoons.
We have created a printed jungle scene, a watercolour sunset and an underwater collage. We have been working hard to use key art vocabulary such as stippling, printing, gradient, etc.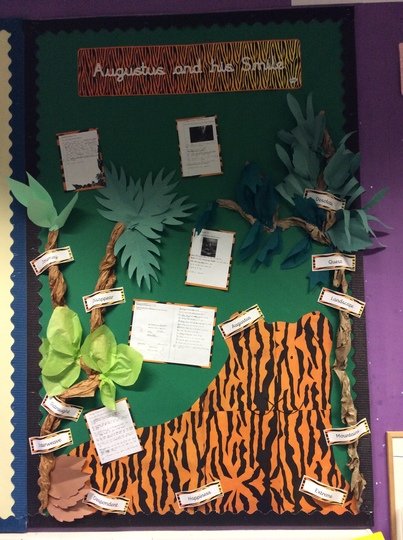 Veni, Vidi, Vici
We have been learning about the Romans and in particular, what they did for entertainment.
We used persuasive techniques such as:
Alliteration

Fact/ Opinion

Rhetorical Questions

Emotive Language

Statistics

Rule of Three
We have used these techniques to create a leaflet about the Gladiators. Here are some examples of our work: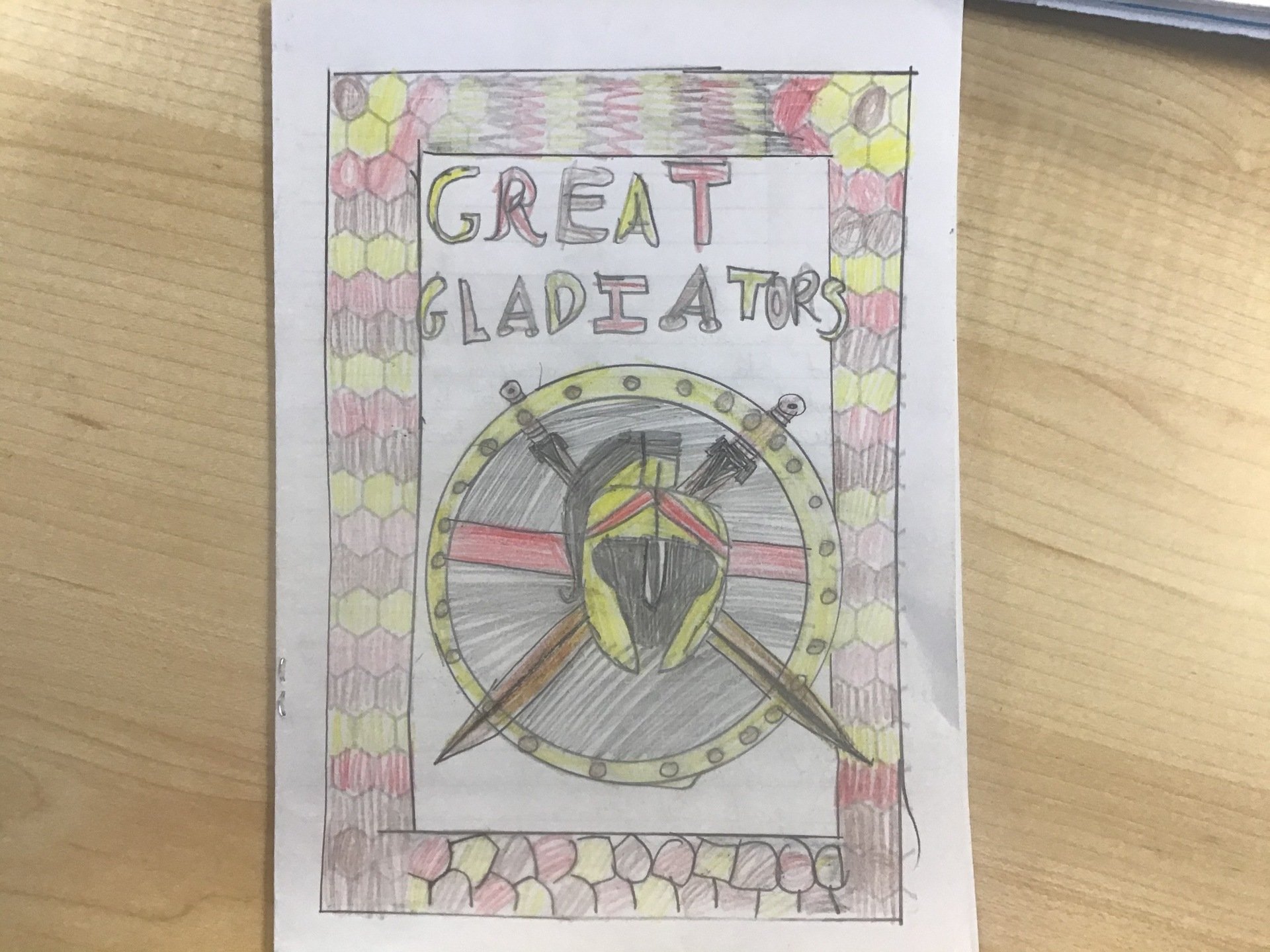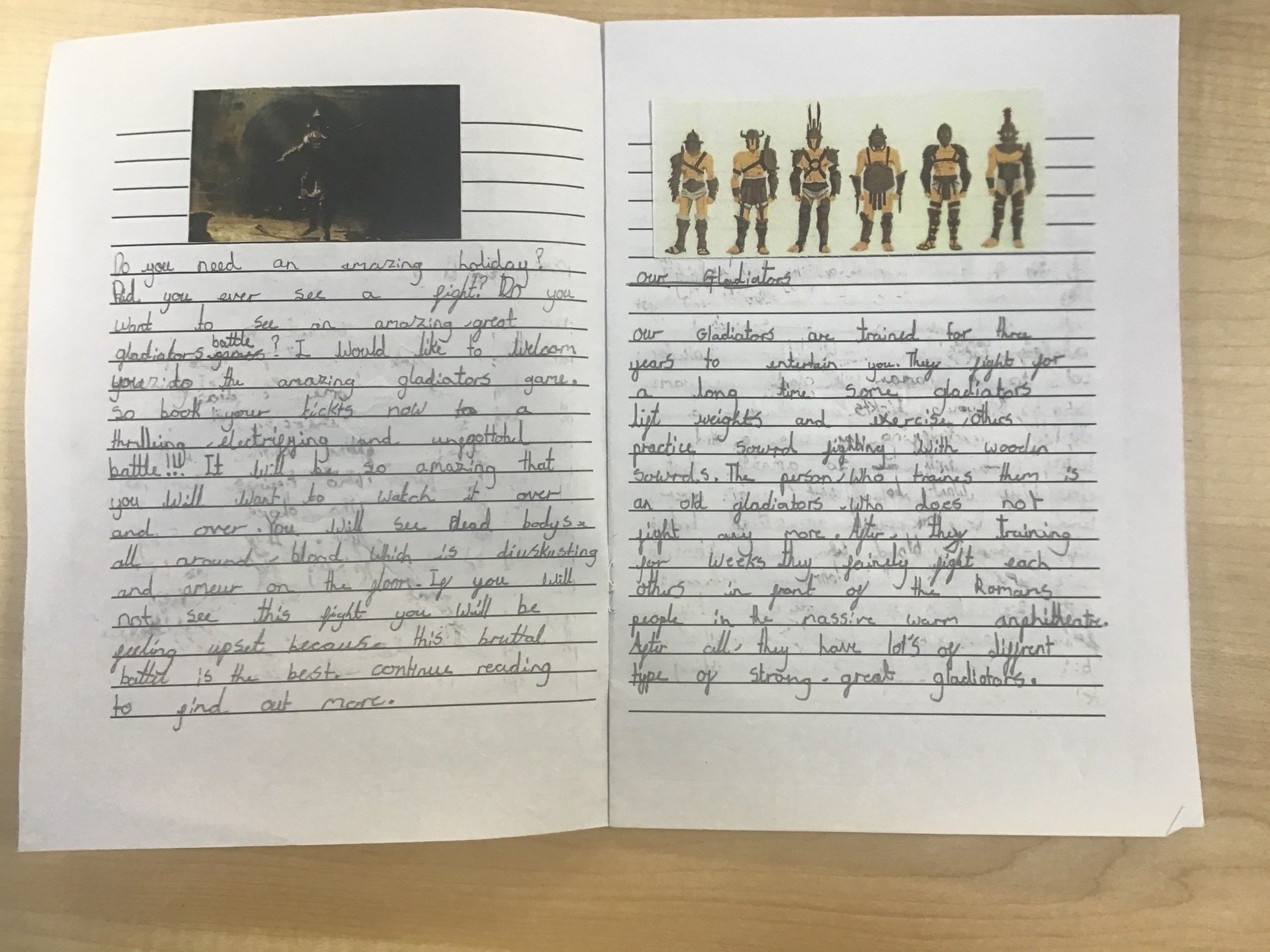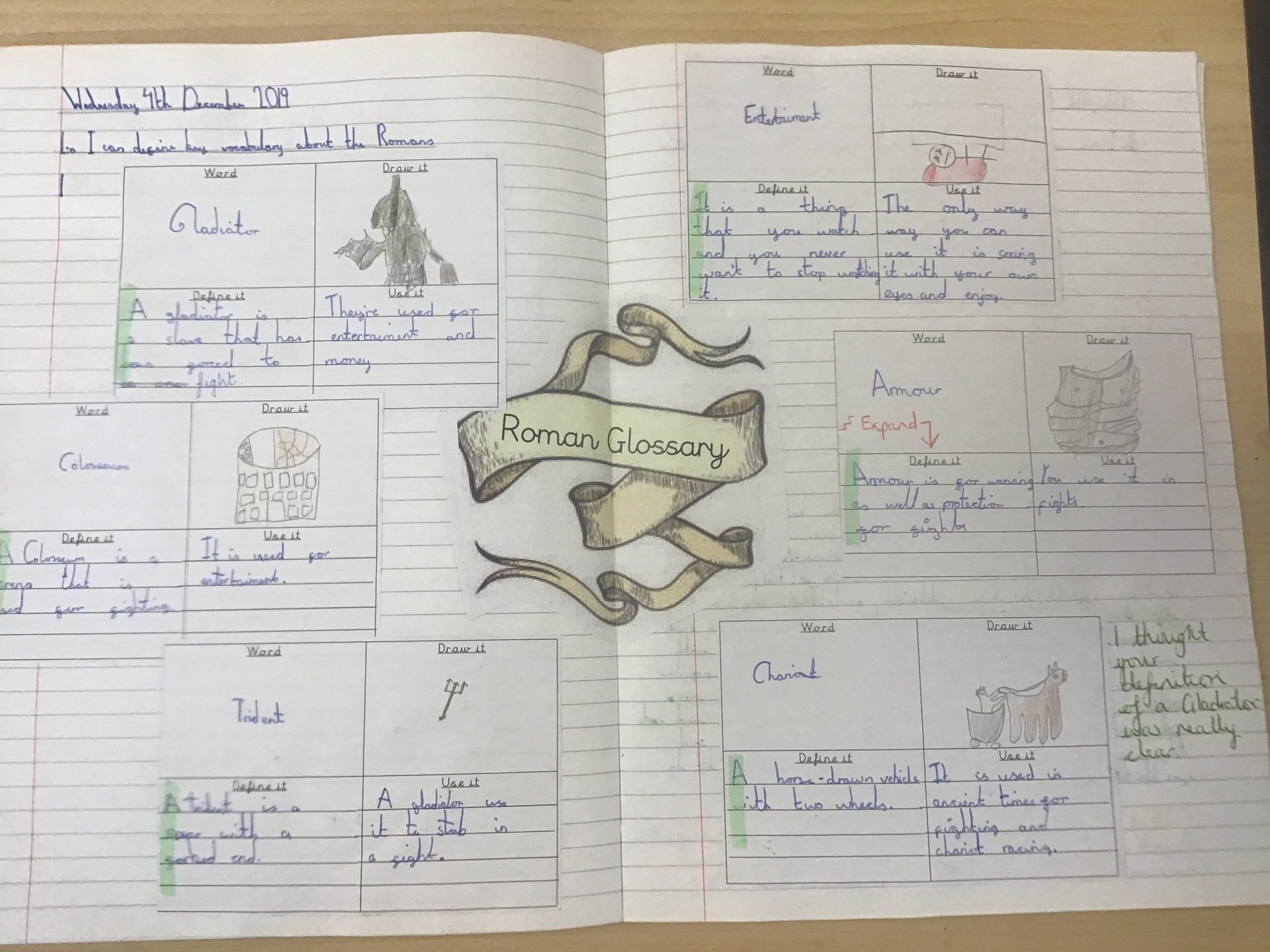 Polar Express
Before Christmas, we had a DT project which focused on Polar Express. For this, we made Hot Chocolates.
We looked at recipes that were already on the market. We used this information to Design and Make our own Hot Chocolates.
Afterwards, we evaluated our recipes and considered what we like/ what we would improve if we were to make it again.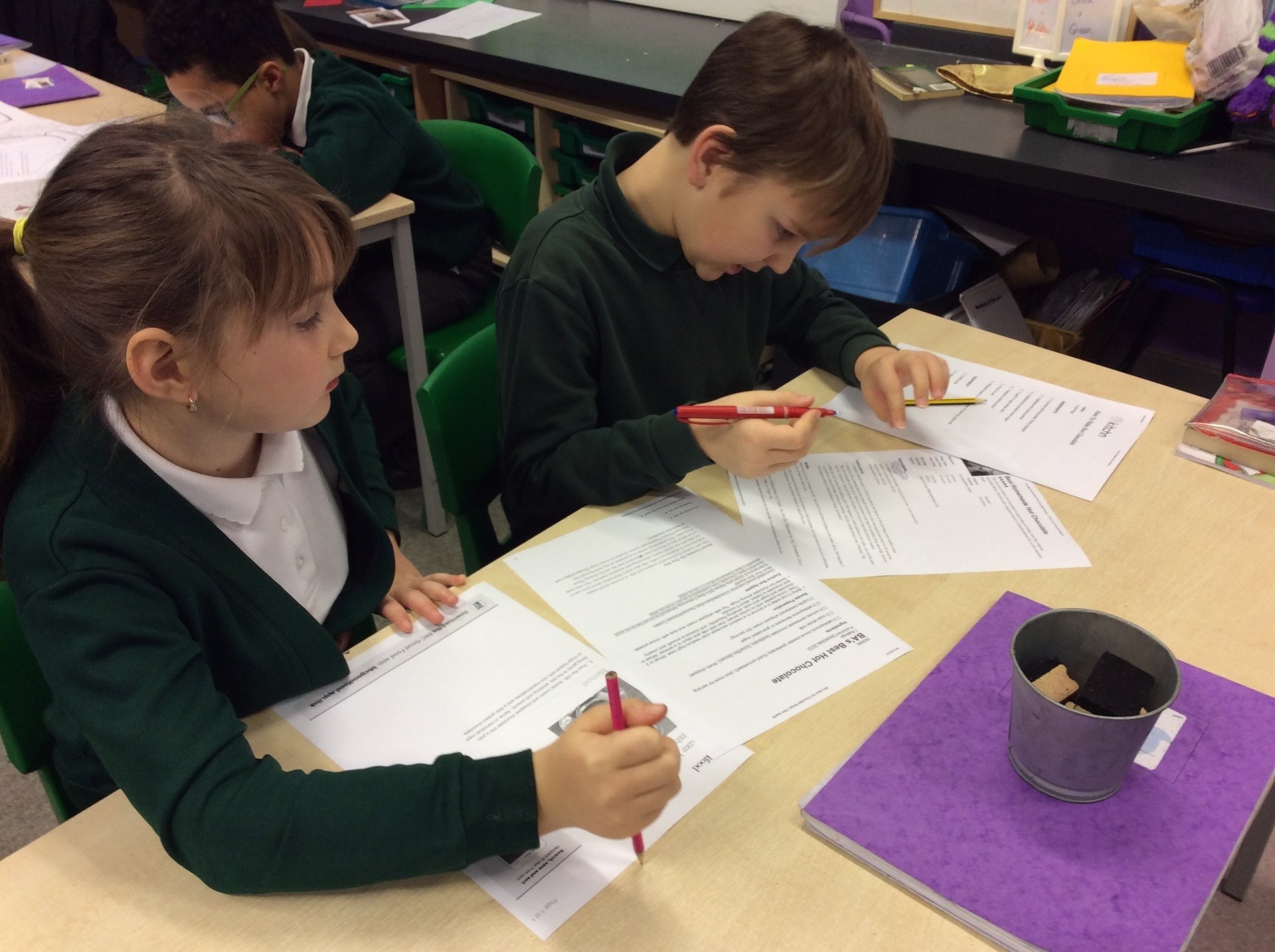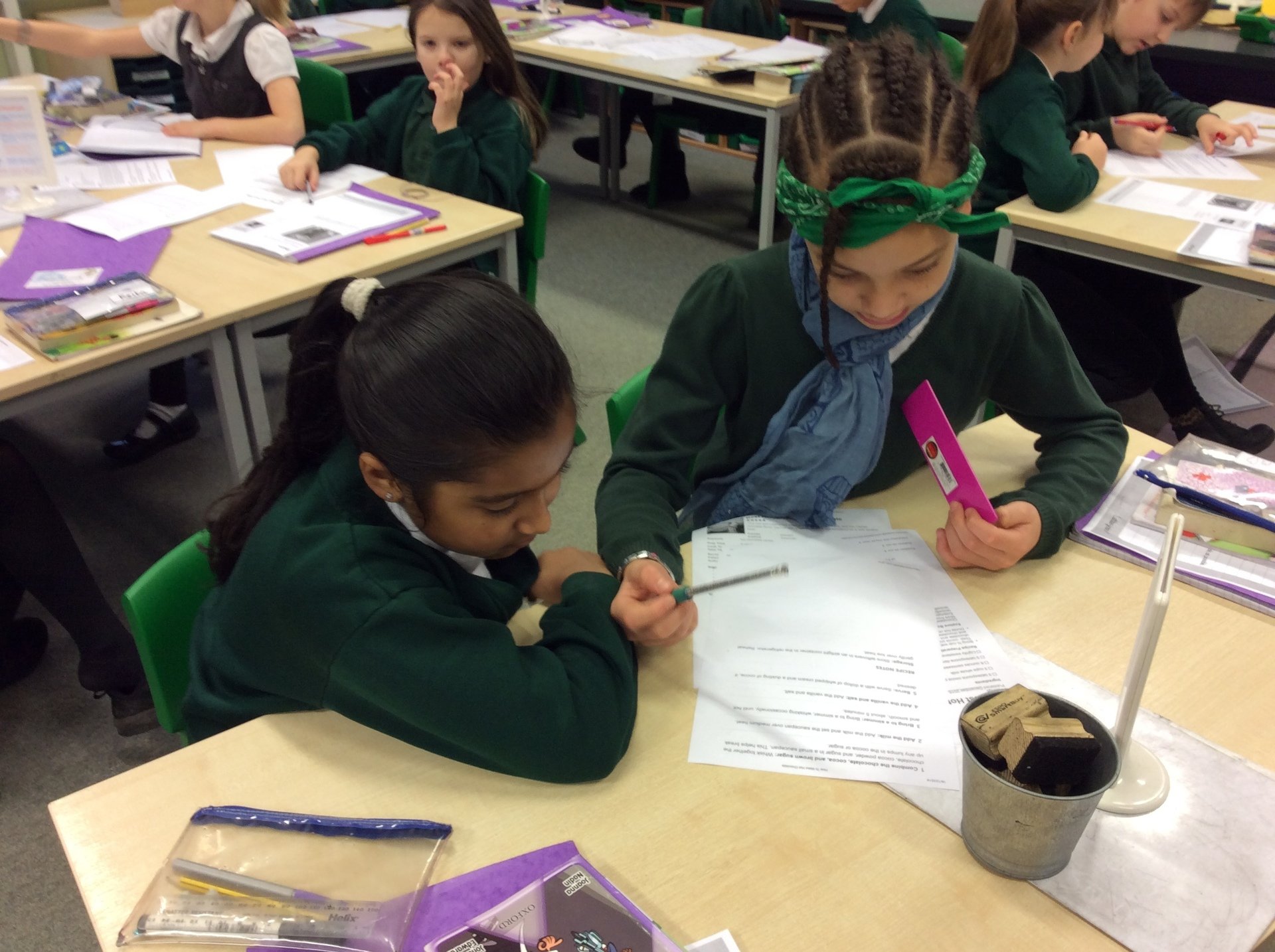 Spring 1
Who Pays the Price?
For this mini-mission,we became Journalists.
We focused on the impact that Plastic has on our oceans. We discovered some very interesting facts about how Plastic Pollution is affecting Sea Life and what we can do to limit our impact.
We used all of this information to create a newspaper report outlining the life of a Sea turtle called Duffy, who's life was sadly affected by Plastic Pollution.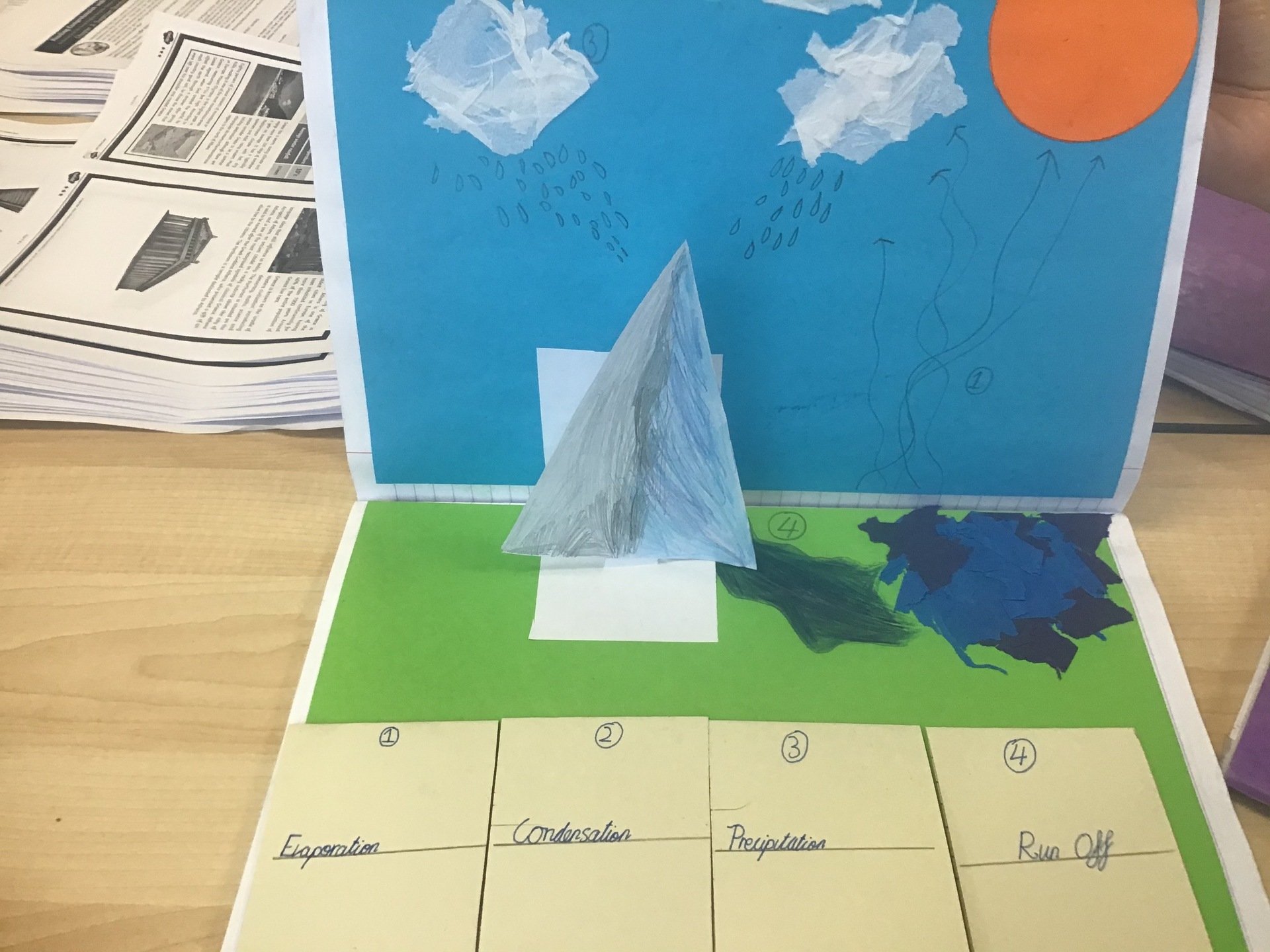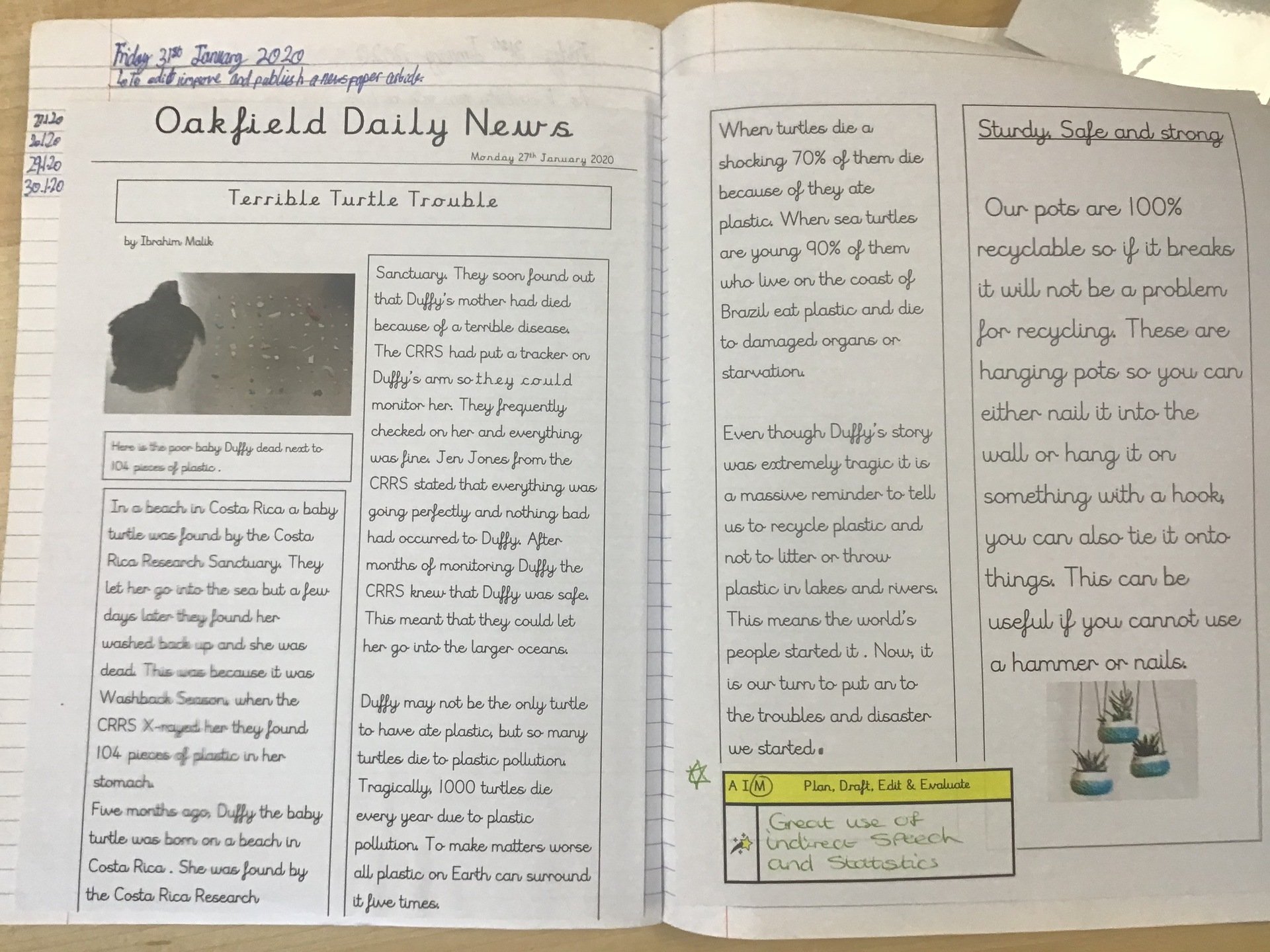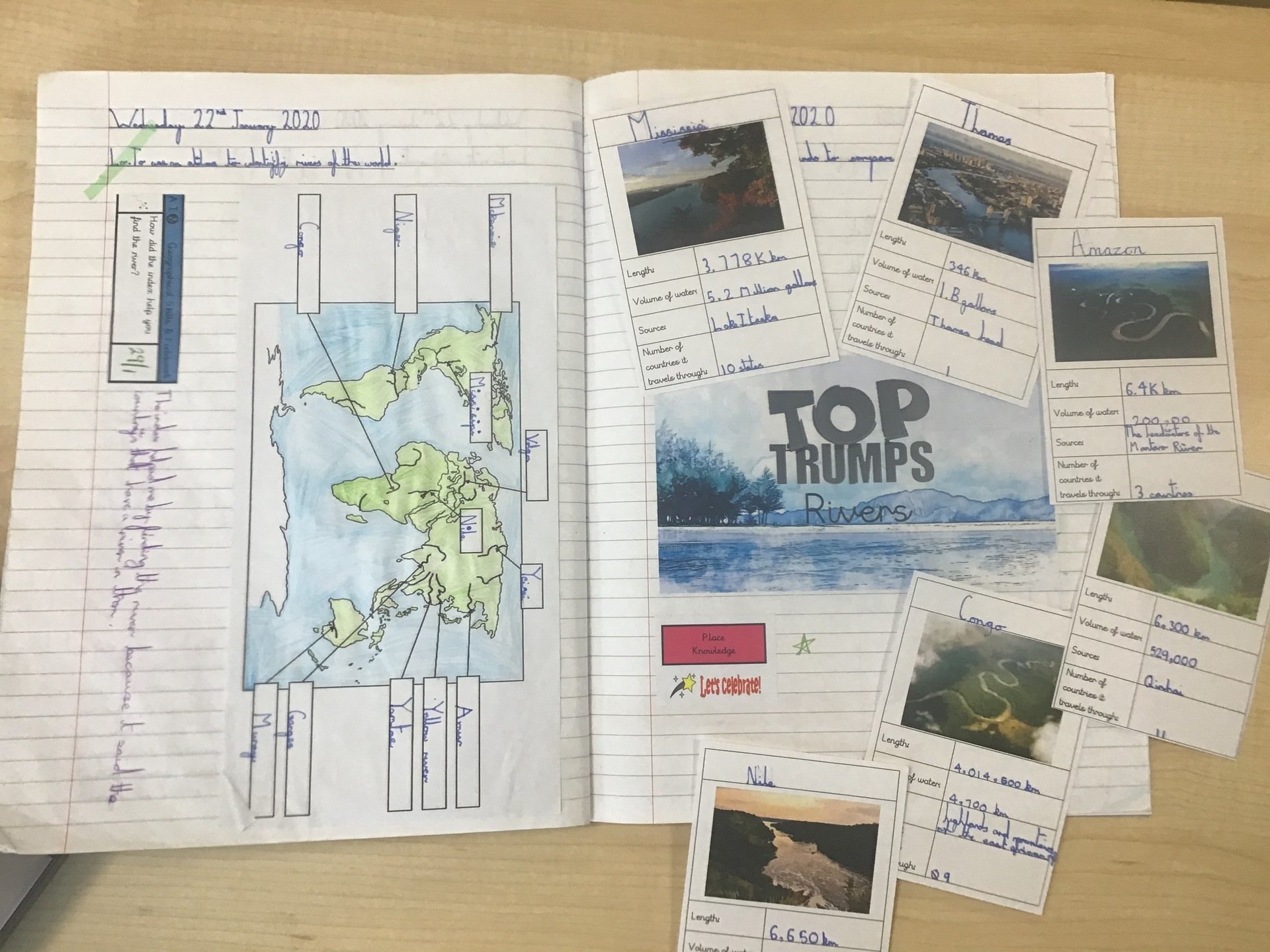 Shapeshifters
In this mini-mission, we were Forensic Scientists. Overnight, there had been a crime committed in the Year 4 classrooms! The Pom-Pom reward Jar and the Gold cup had been solen !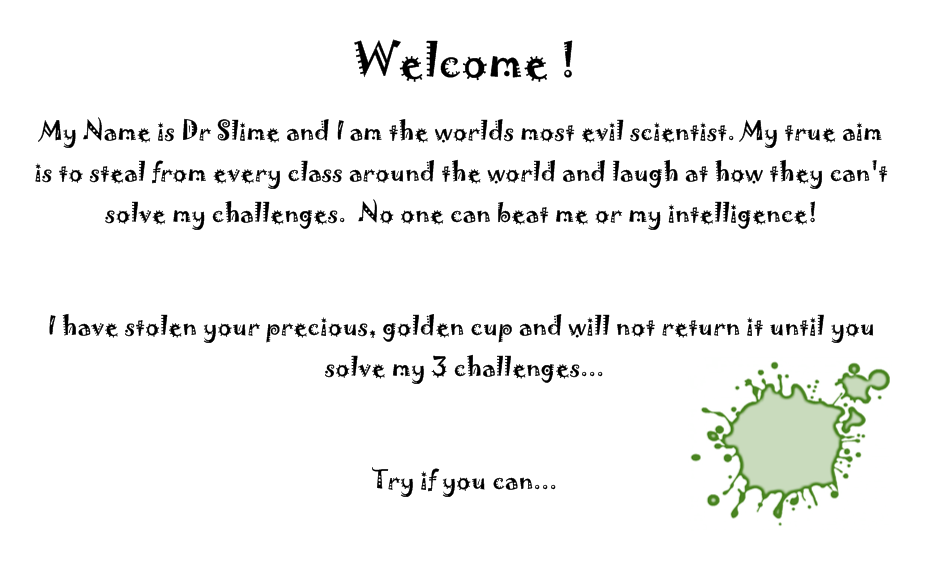 We completed a series of investigations about States of Matter to try and get these rewards back.
We looked at evaporating, dissolving and reversible and irreversible changes.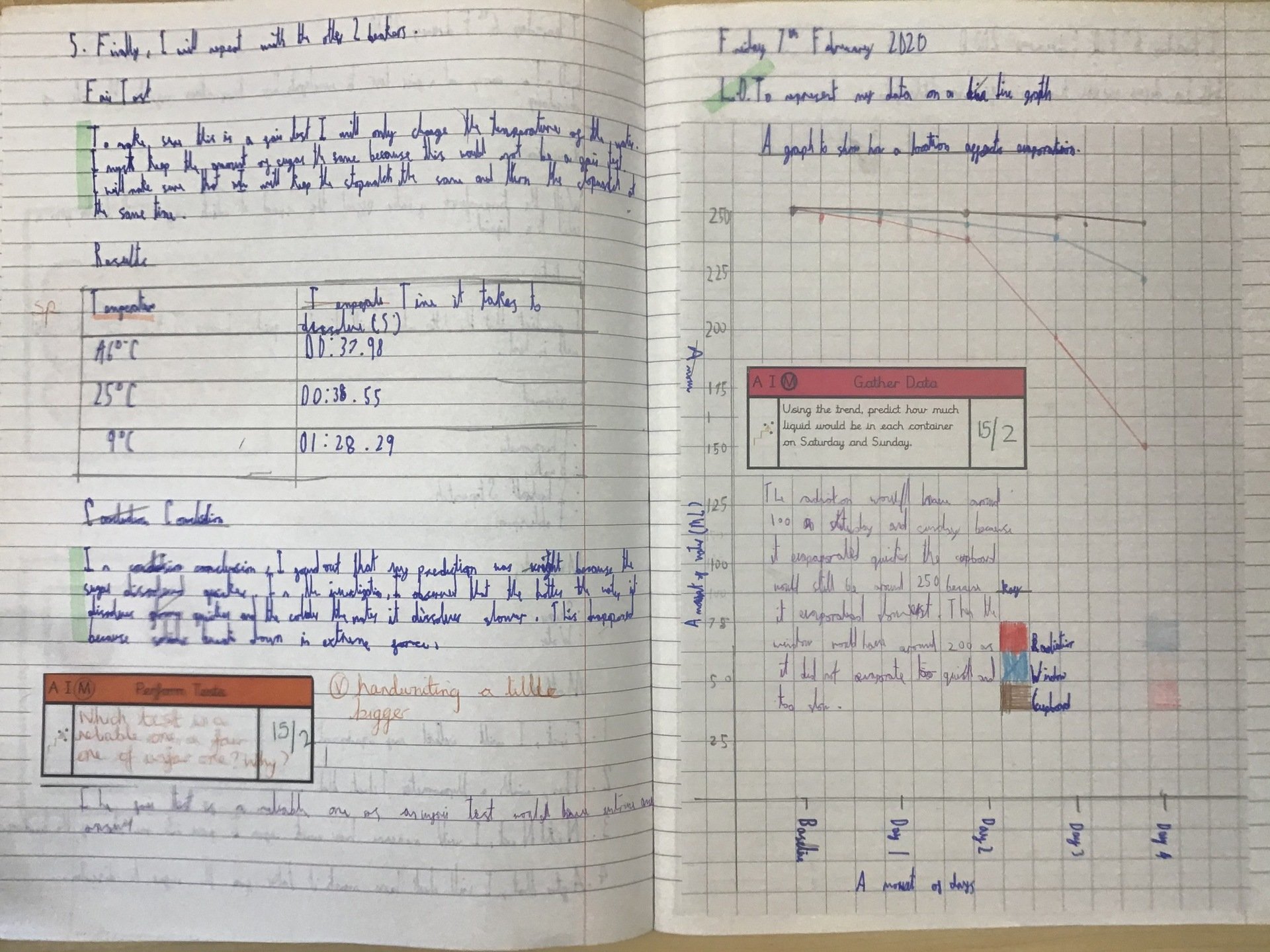 Eventually, we hit our hardest challenge. We were locked in the room by the evil Dr Slime and had to solve clues about states of matter to crack the code and escape!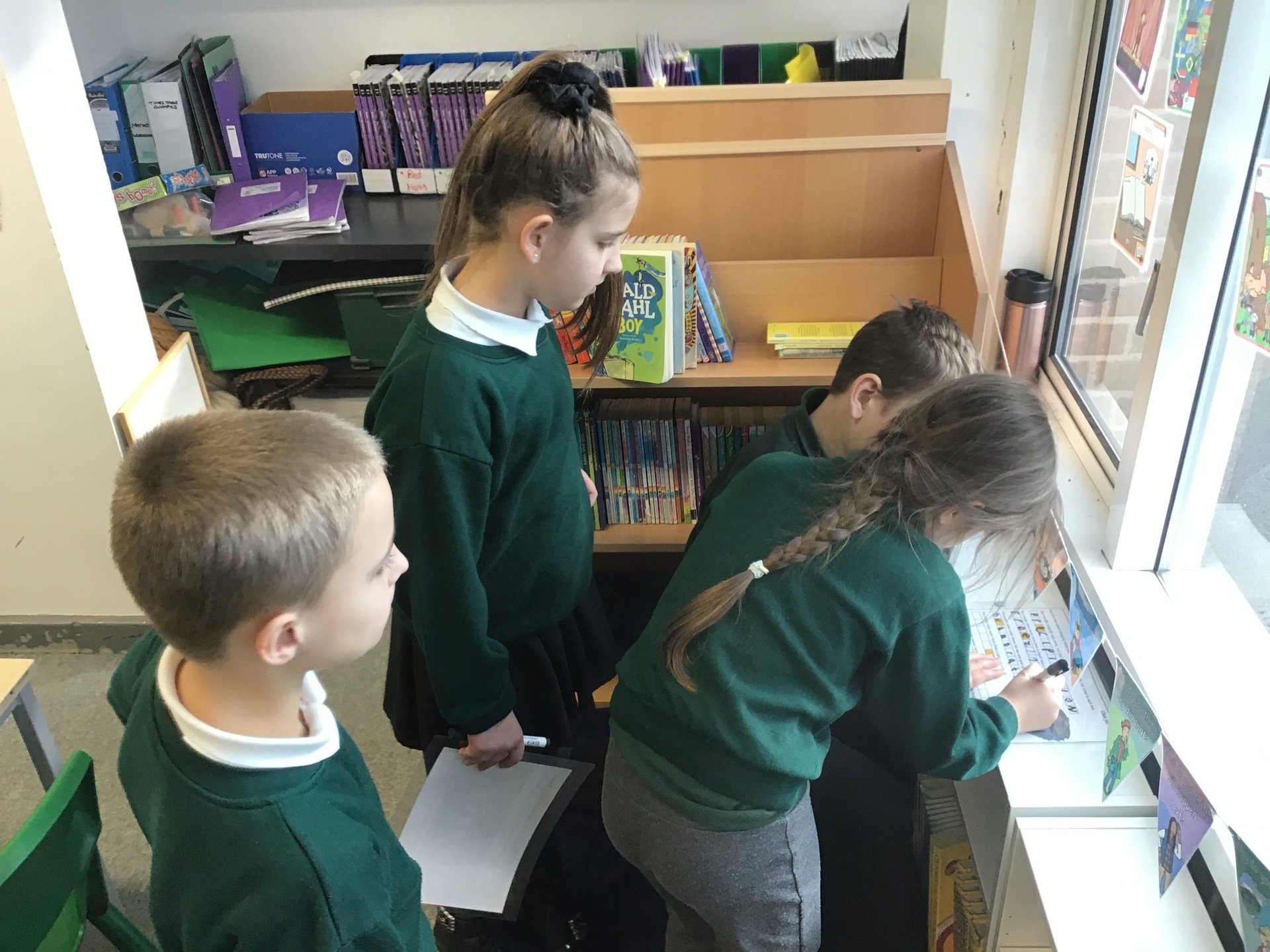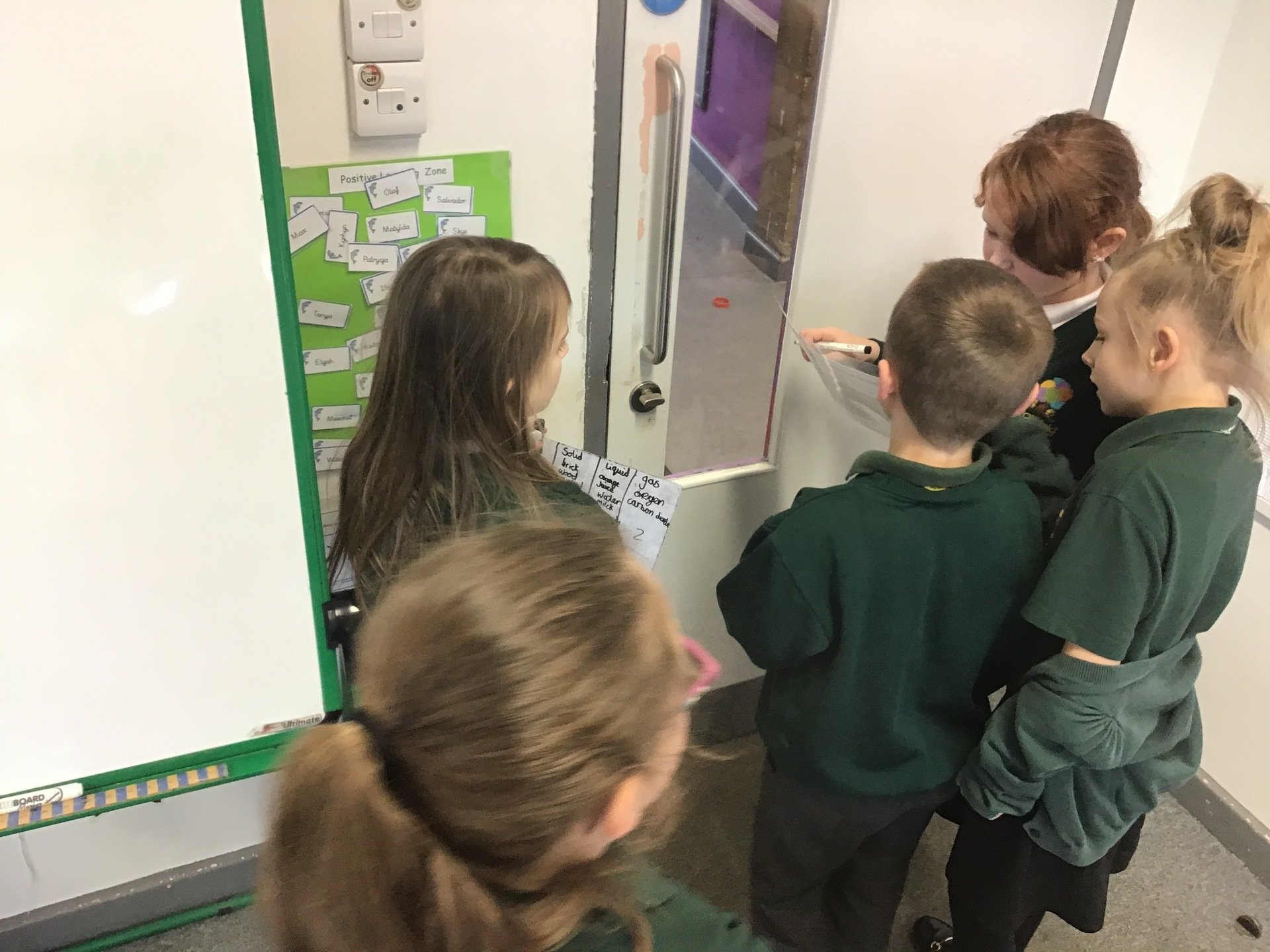 Thankfully, we were able to solve the clues, escape the room and get our Pom-pom jar and Gold Cup back.
Spring 2
Untangling the Greeks
Our first mini-mission this half-term will be focusing on the Greeks. We will be learning about who they were, why they are important and significant elements of Greek Culture.
Maths
We are currently looking at time, including reading an analogue clock, convert between 12 and 24 hour time and converting hours to minutes and minutes to seconds. Alongside this, Year 4 are also expected to know all of the times tables up to 12x12 ready for the multiplication test at the end of the year. We will continue practicing these in school

Practice your times tables with these multiplication games! You can even practice other maths games.
Addition and Subtraction Challenge
www.topmarks.co.uk/Flash.aspx?a=activity11
Hit the Button- Mixed challenges.
https://www.topmarks.co.uk/maths-games/hit-the-button
Multiplication - Match the answer
www.bbc.co.uk/bitesize/ks2/maths/number/multiplication/play/
Granny Racing - Multiplication Race
www.multiplication.com/games/play/granny-prix-multi
Penguin Jump - Multiplication Race
www.multiplication.com/games/play/penguin-jump
Short Division - BBC Bitesize
www.bbc.co.uk/skillswise/game/ma12pape-game-written-division
Piggy Bank Money Counting - Count the money in the Piggy Bank!
www.topmarks.co.uk/money/coins-game
Telling the Time - Use this clock to read the time
Literacy
Why not practice some Literacy skills with these Spelling and Grammar games?
Contractions - eg. Should not - Shouldn't
www.learninggamesforkids.com/vocabulary-games/contractions/contraction-game.html
Reverse Contractions - eg. Couldn't - Could not
www.learninggamesforkids.com/vocabulary-games/contractions/un-contraction-game.html
Apostrophes - Where does it go?
www.learninggamesforkids.com/vocabulary-games/contractions/where-does-the-apostrophe-go.html
Conjunctions - Join sentences
www.topmarks.co.uk/Flash.aspx?b=english/language_structure
Word Types - Is it an Adjective, Comparative Adjective, Common Noun or a Proper Noun?
www.topmarks.co.uk/Flash.aspx?e=spelling-grammar01