News
Year 3 Rugby School Activities Day
Thank you to Rugby School for hosting and well done to our rather spectacular Year 3 children who attended today's Rugby School Activities Day. Your teamwork, manners and history knowledge played a huge part in this award and we are all really proud of you.
Year 5 Bright Stars Graduation
Well done to all our Warwick University Bright Stars Graduates who graduated on Wednesday evening.
World Book Day
Thank you to all our families who took part in today's World Book Day 2019. Here are some photos of the amazing range of costumes from across the school
Rugby in Bloom
This week we received the news that we had been nominated for an award at this year's Rugby in Bloom. As a resilt, Mrs Crofts and 8 pupils attended an award ceremony on Tuesday 18th September at the Benn Hall. At the ceremony we are pleased to announce that we were awarded Gold for our WWI tributes which are displayed across the school ground. Great job everyone :D
Rugby Sports Awards - Primary School of the Year - Results
We won!! On Wednesday evening we attended the Rugby Sports Awards where we are pleased to announce that we won the Primary School of the Year award. Thank you to all our staff, parents/carers and children who have taken part in, or supported sport at Oakfield in anyway throughout the past year.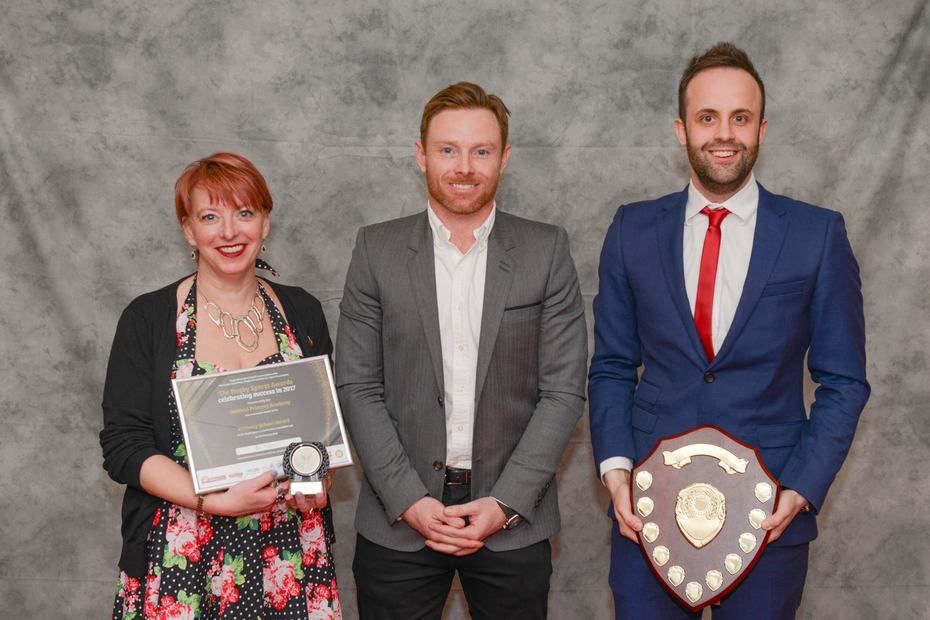 Rugby Sports Awards - Primary School of the Year
We are excited to say that we have been shortlisted for Primary School of the Year in the Rugby Sports Awards. Thank you to all our students, staff and parents for all their efforts which have contributed to a great year of sport at Oakfield.
The Worshipful Company of Glass Sellers of London
Year 3 Dolphins had a look at Oakfield's brand new microscopes today. This purchase was made possible by the kind donation from The Worshipful Company of Glass Sellers of London, as a part of their Glass in Society Project.
The Pony Comes to School!
Today, children across KS1 had some more quirky visitors - a Therapony!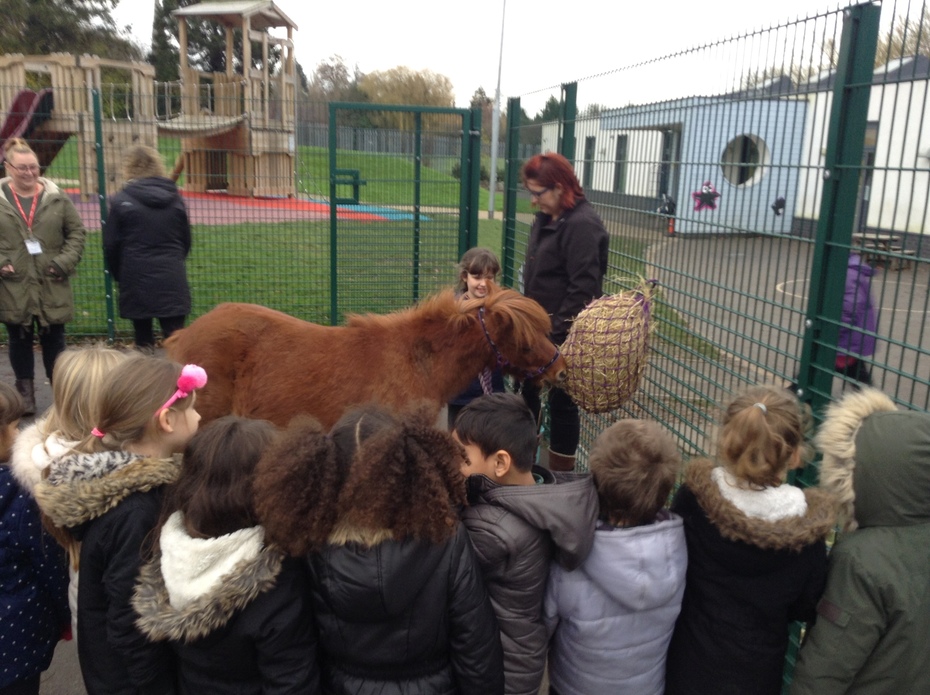 Rugby Rotary Club Visit
Thank you to the Rotary Club Rugby for kindly donating a dictionary to each of our Y5 children. After just 30 minutes, they are already in use!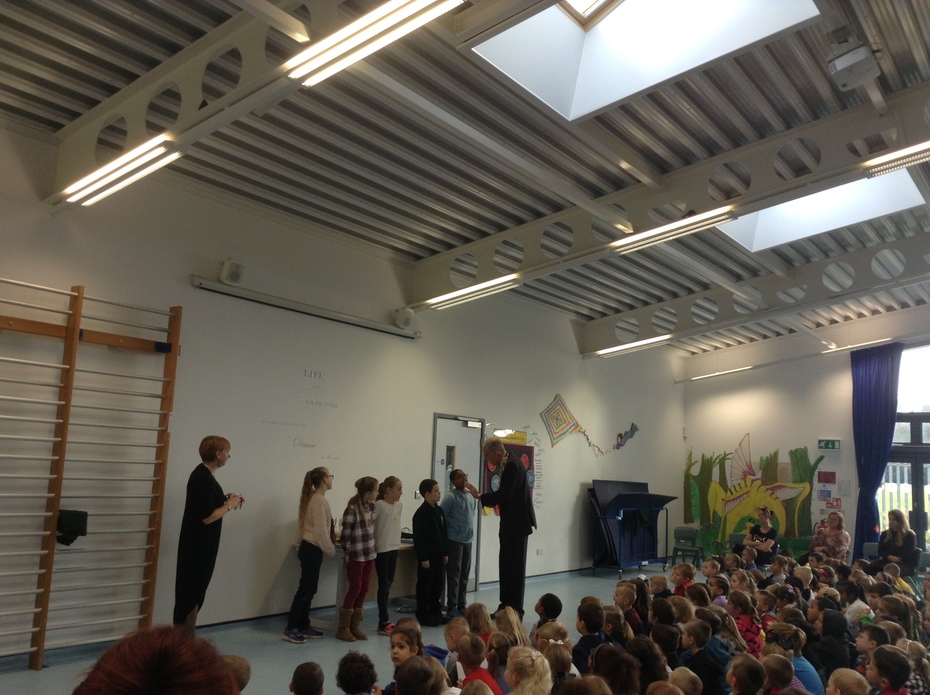 #AntiBullyingWeek
Thank you to Ben from Victim Support for a fantastic anti-bullying assembly this morning. Children across Oakfield are signing up to 'Thumbs Up' as we speak #AntiBullyingWeek2017
National Young Mathematician Awards
Four of our most confident mathematicians from Year 6 competed in Explore Learning's maths competition against other schools in Rugby. Well done to Chloe, Melania, Marlena and Masimba, you performed amazingly!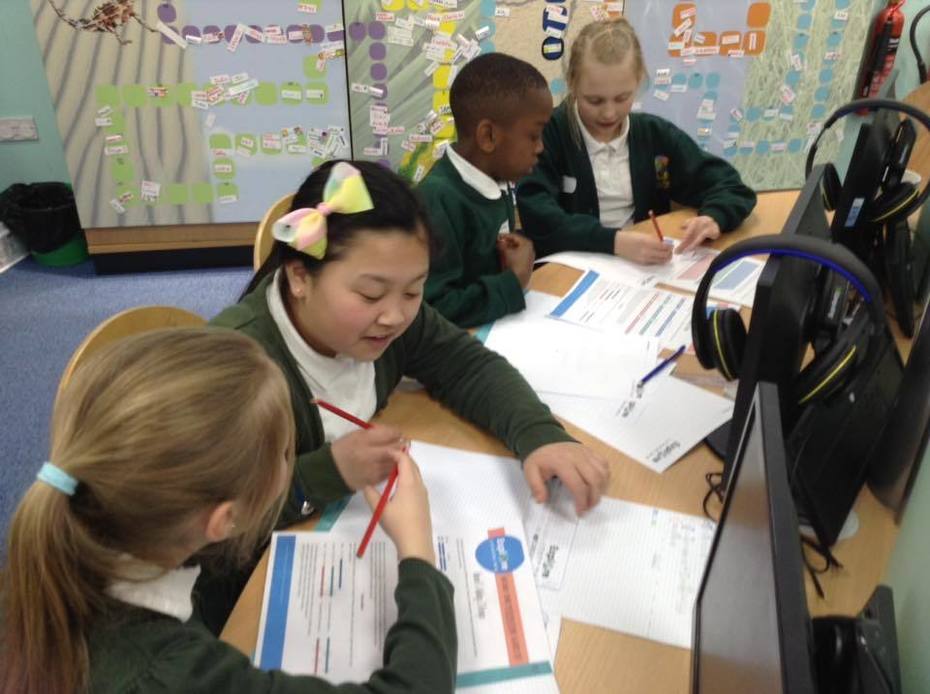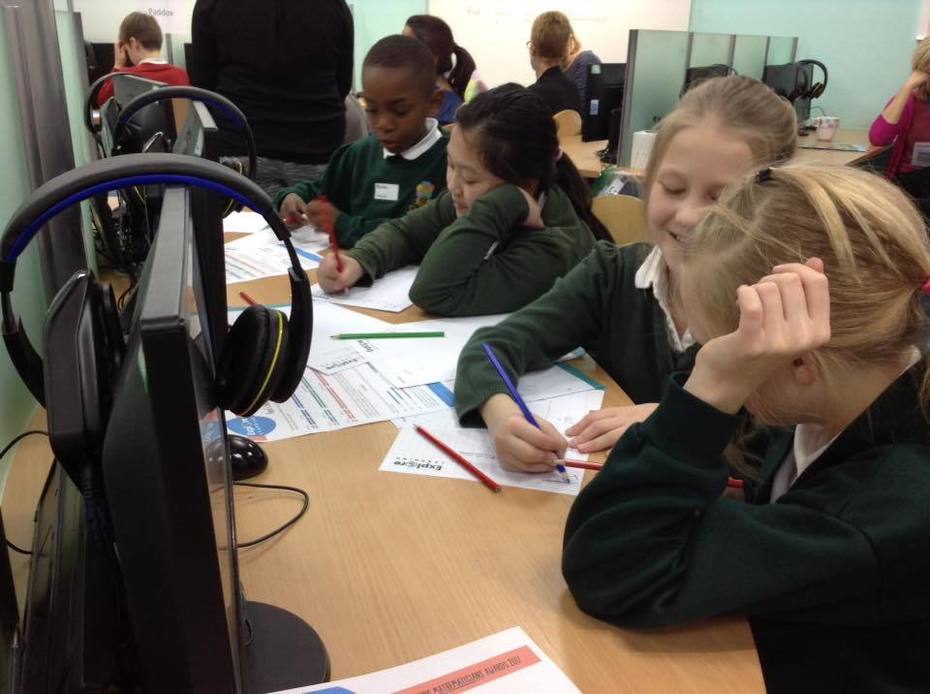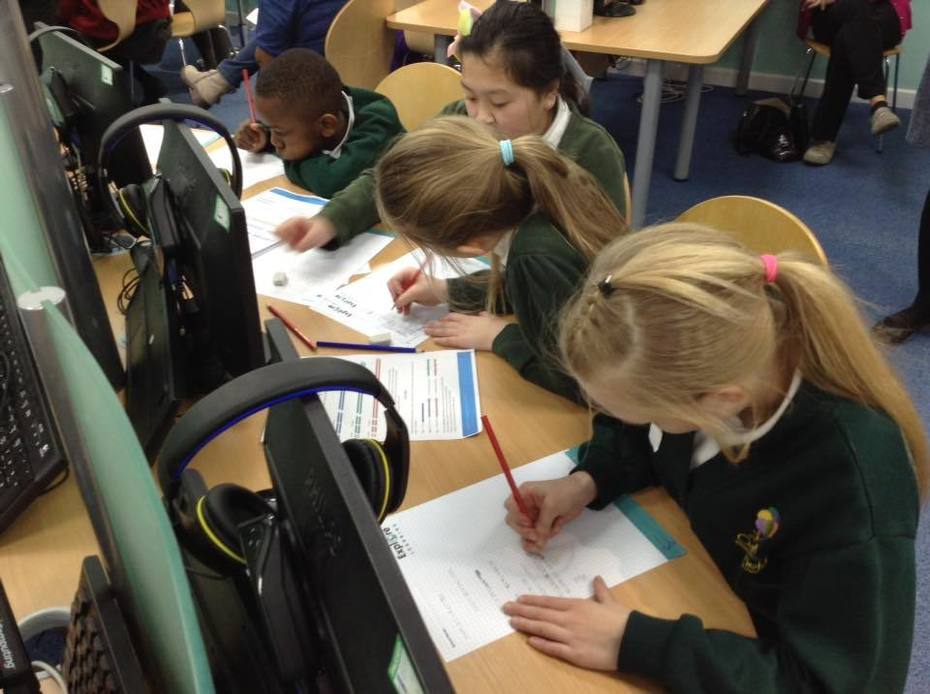 Harris Talented & Gifted Day
Today, ten of our Year Five students were invited to attend a morning of lessons at Harris Academy. The morning started with pupils exploring Roman numerals. Then, using this information, the children constructed bridges using Roman building methods (in a mathematical style).
After, pupils attended a science lesson where they explored the chemical reactions which are used to create fireworks. A popular lesson among the class, pupils used Bunsen burners to identify the main elements within mystery solutions.
Finally, pupils took part in a Handball based PE lesson.
Science 'Guy' Visit
Today we had a Science demonstration by Nick from The University of Warwick. Colours, smoke, pops, bangs and a lot of excitement!