Sports Competitions
Please note that our 2019/2020 School Games Day (Sports Day) will take place in the summer term* at the The Queen's Diamond Jubilee Centre. Once we have a confirmed date, we will update you via. our school Facebook page. Key Stage Two events will run from 9:30am until 12:00pm and Key Stage One events will run from 1:00pm until 2:45pm. We look forward to seeing many of you there and don't forget to start training for the parent/carer races!
*Please note that due to COVID-19, this event will now be held virtually in the week commencing 22nd June 2020
Year 6 Tag Rugby Tournament
Our first competitive event of the year saw Oakfield pupils representing Wales in a mini World Cup event. Having spent only the past few weeks training together, the team performed extremely well. The continued teamwork and high level of sportsmanship was commendable. Well done to Brooklyn who won an additional award for his on-going determination throughout the tournament. Also, well done to Bianca who scored possibly the most spectacular try which I have seen at this age range.
L2 Y3/4 Football Tournament
A top performance saw our Year 3/4 football team finish second in their group at the Level 2 School Games with three wins, one draw and one defeat. With their fine teamwork and sportsmanship, every member of the team made the school proud.
L3 School Games - Girls Rowing
An amazing performance by Olivia, Julia, Dziugile and Katja saw Eastern Warwickshire Team 2 finish 7th out of 14 areas at the Level 3 School Games. Well done girls!
Y3 & Y4 Red Tennis
Well done to Rares, Victor, Kasandra and Lily in Year 4 for their fantastic tennis and teamwork skills last night. An amazing performance all round saw Oakfield finish runner-up at the Level 2 Red Tennis event.
Gifted & Talented PE Day
On Friday, 16 of our Year 5 and Year 6 pupils attended a gifted and talented PE day at Harris Academy. Children had the opportunity to experience sports science and explored how long they would need to spend on a rowing machine to burn of the calories which are present in everyday food items. Children also undertook sessions with Wasps Rugby, Warwickshire County Cricket Club and Coventry City Football Club as well as a taekwondo taster session.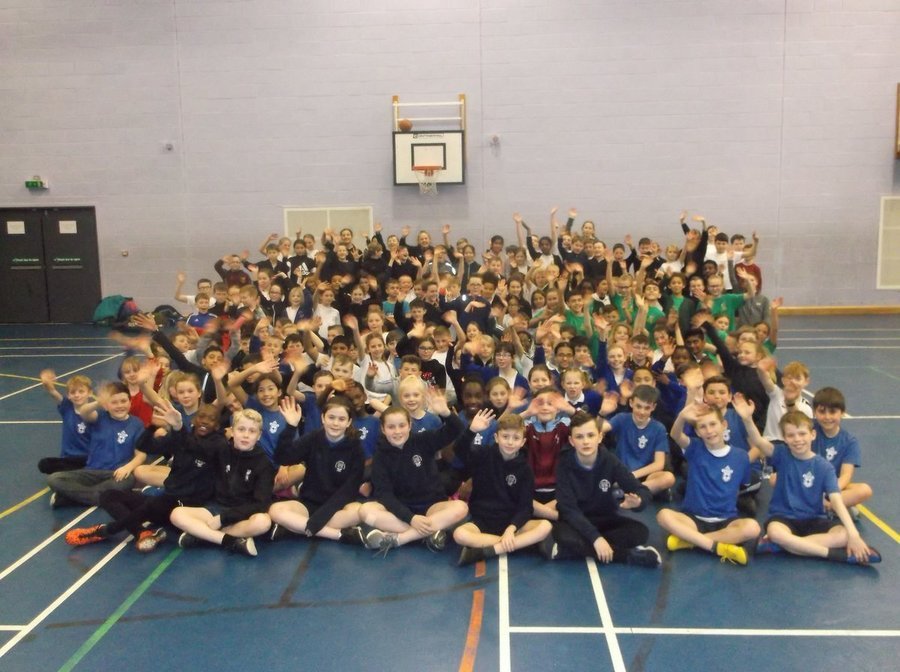 L2 Games Y6 Rowing Competition
Well done to our Y6 rowing teams tonight. Both teams demonstrated excellent teamwork and communication throughout. Our boys team finished a strong 4th place with a fantastic 789m and our girls team finished in 2nd place with a huge 880m row. Our girls team will also go on to represent Eastern Warwickshire at the L3 Games! Well done to everyone involved, we're all really proud of you.
Y4 Cricket Festival
Many thanks to Bilton School for kindly hosting today's year 4 kwik cricket festivals and for providing young leaders to support it. We had a lovely day and the weather was kind too! Thanks also to Warwickshire Cricket Board for their coach support throughout the day.
Y3/4/5/6 Brownlee Triathlon Experience
Thank you to the Brownlee Foundation for an amazing triathlon experience this afternoon. 50m swim, 800m cycle and a 300m run, all without a break! A great job by all our participants!
Y3/4/5/6 Tri-Golf Morning
This morning we took 40 Y3/4/5/6 to Leam Valley Golf Centre to sample competitive golf in a range of putting and chipping activities. Some exceptional accuracy saw our Y6 team finish fourth, our Y5 team third, our Y4 team second and our Y3 first. Our Y3 team will now represent Eastern Warwickshire in the L3 School Games event at The Belfry Golf Course - great job all.
Year 5/6 Orange Tennis
Blazing sunshing and outdoor courts provided an additional test to our four Y5 Orange Tennis players (Y6 pupils were all in Belgium!) However, with one win and two draws, our team performed exceptionally well and Oakfield are really proud of their teamwork and sportsmanship.
Gifted & Talented PE Day
Today 12 Oakfield pupils took part in a Gifted & Talented Day at Harris Academy. Pupils took part in a range of events including table tennis, fencing and yoga. Pupils also took part in events hosted by Wasps and Coventry City FC.
Year 5 Athletics Festival
60 Year 5 pupils visited Harris Academy this morning to take part in a fully inclusive athletics festival. All pupils took part in a range of non-competitive events, from 200m through to javelin throwing.
Year 5 Hockey Competition
Well done to our Y5 hockey players. A third place group finish was supported with some excellent team work and field hockey skills.
Year 3/4 Red Tennis
A fantastic performance from our Y3 & Y4 Red Tennis players this saw the team finish in a school high 2nd group place.
Year 4 Ice Hockey Trip
Last week, Year 4 had an amazing time at the Coventry Skydome. In the space of just one and a half hours, many children went from having never experienced ice skating, through to playing a non-competitive ice hockey match!
Change4Life Festival
Well done to our 26 Year 5 Sports Leaders who supported in the running of a range of stations at last week's Change4Life festival. You were all excellent ambassadors to Oakfield #proud
Key Stage One Infant Agility
A fantastic sports based afternoon for 30 of our KS1 children in the Infant Agility event. You all performed exceptionally well and made the school proud. Thank you also to our amazing Y5 Sports Leaders who led by example throughout.
Year 3 & 4 Sportshall Athletics
Another great performance, this time from our Y3/4 Sportshall athletics competitors. Some strong scores in the field events, as well as good finishes in the 2x2 hurdles and the obstacle race saw Oakfield finish in a respectable 5th place overall.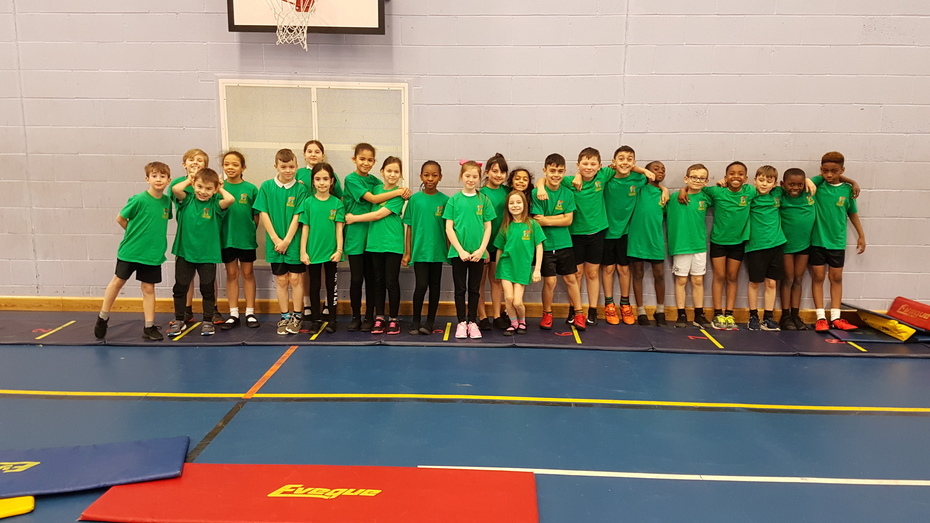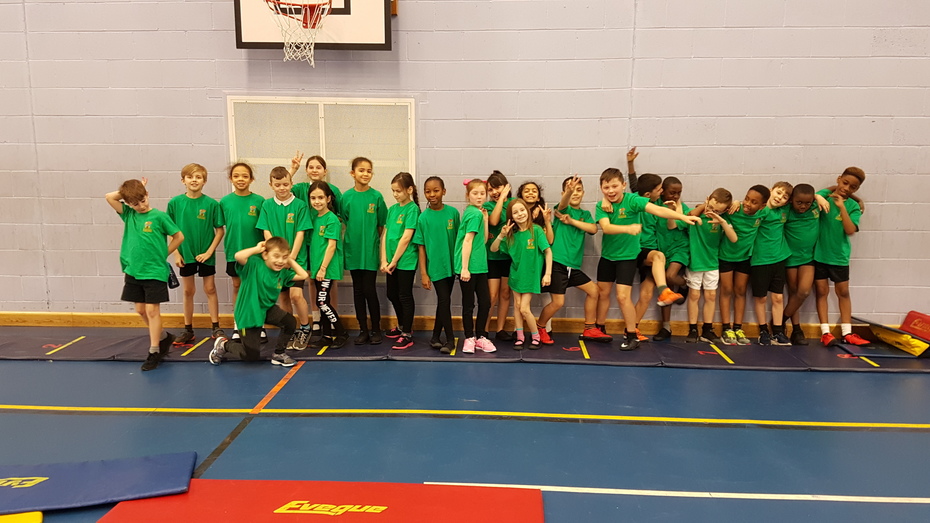 Year 6 Rowing
A fantastic performance this evening from our Y6 rowing teams. 796m from our boys team and 817m from our girls team in just 4 minutes of rowing. Thank you to ex Oakfield students Liam and Megan for your excellent support and coaching tips.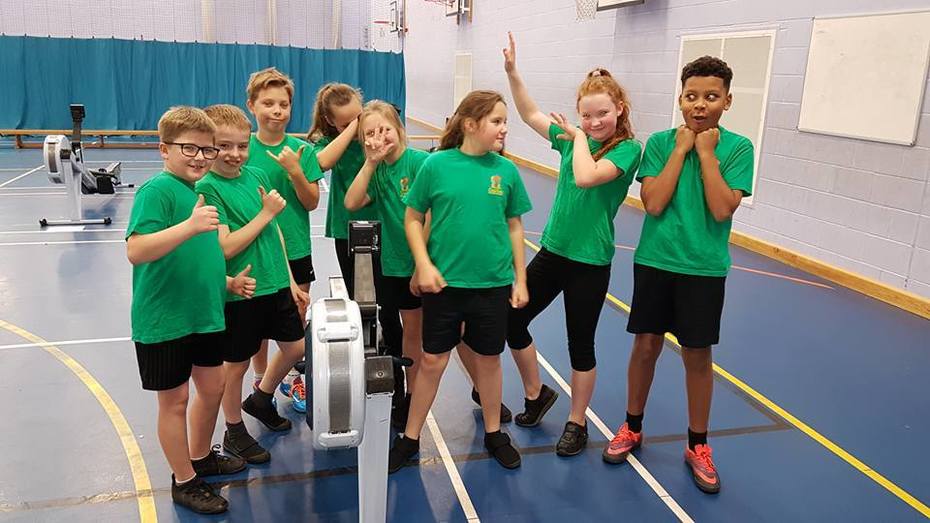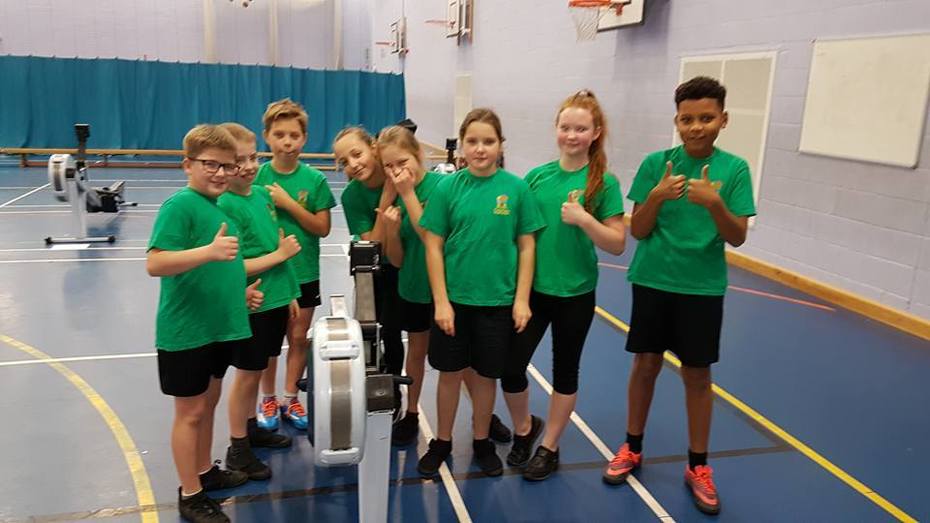 Year 5 & Year 6 Sportshall Athletics
Our opening Level 2 School Games event saw fantastic performance from our Y5 & Y6 Indoor Athletics team today. With a range of strong running, jumping and throwing performances, Oakfield's final team position was second place overall. Great job everyone!