Time Capsule Activity
Please click the following link for a printable copy of Time Capsule Activity for children of all ages to complete.
Twinkl - Home Learning Resources
Schools across the globe have been shut down, or are making preparations for a potential shutdown, due to the COVID-19 spread.
At Twinkl, they're offering the teachers and parents of children in affected schools a completely free One Month All-Access Membership to ensure the continuation of learning during any periods of closure.
Twinkl have put together a simple, step-by-step guide about this offer for teachers and schools to use. This guide is not designed to supercede or replace any official guidance but is intended to advise on using the Twinkl website during periods of disruption.
How do teachers and parents sign up for the free month?
In response to the coronavirus pandemic, Twinkl are offering everyone Twinkl Ultimate free for a month, to help keep children learning at home. Visit www.twinkl.co.uk/offer and enter the code PARENTSTWINKLHELPS to set up your free month of Twinkl Ultimate.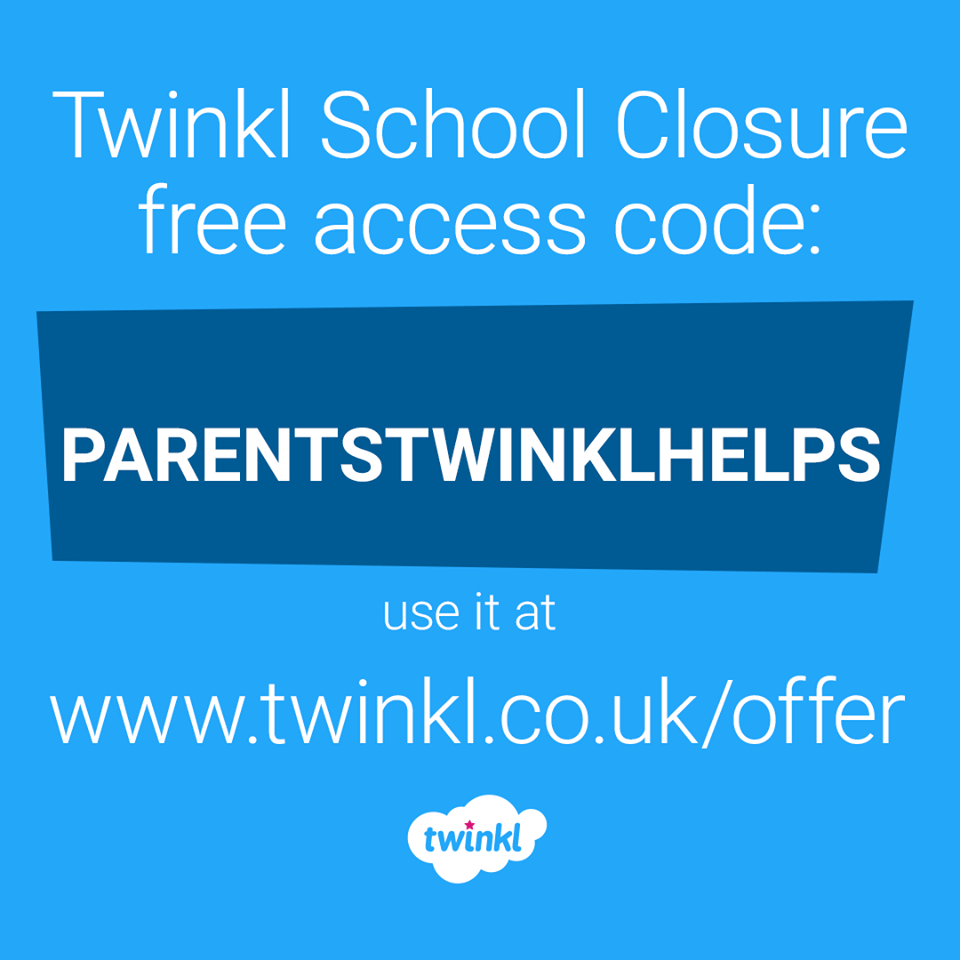 Helpful Resources & Weblinks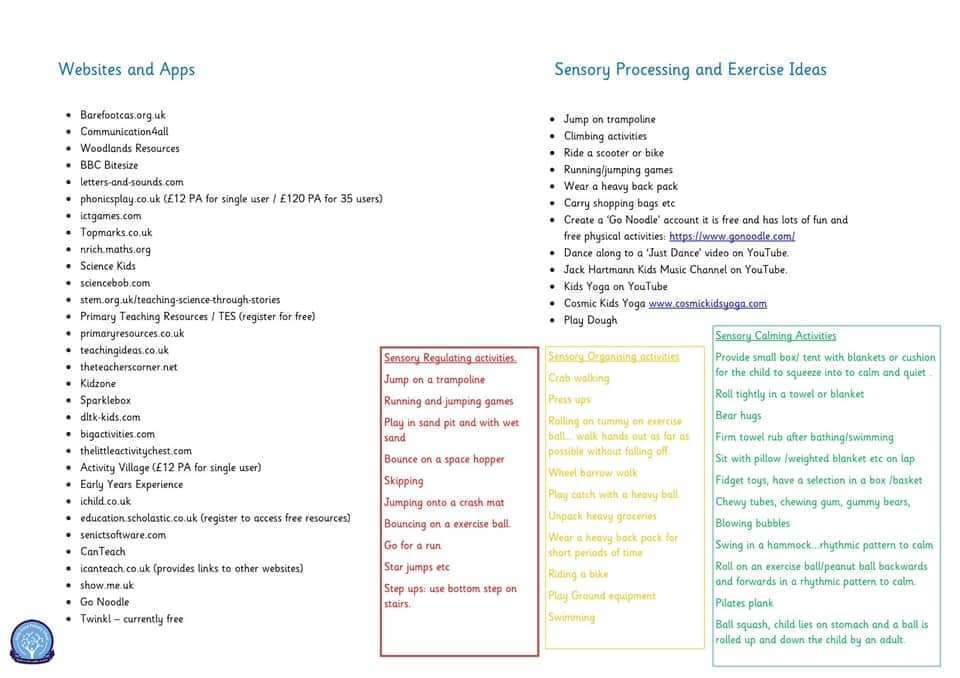 Learning & Exploring Through Play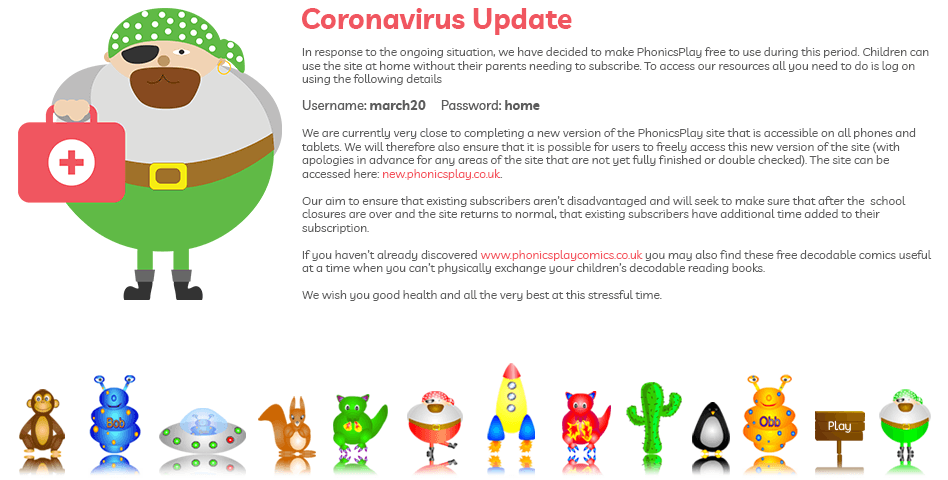 Joe Wicks Morning PE Sessions
From 9am every weekday morning, Joe Wickes will be starting the morning with an exercise session aimed at children. If you follow this link: https://twitter.com/thebodycoach/status/1240600083458068480… these will be live on his YouTube channel.
Daily Phonics Sessions
Also, Ruth Miskin (phonics guru) will be offering daily phonics sessions via. their YouTube channel.
Set 1 Speed Sounds at 9.30 am and again at 12.30 pm
Set 2 Speed Sounds at 10.00 am and again at 1.00 pm
Set 3 Speed Sounds at 10.30 am and again at 1.30 pm
For more information see: https://www.facebook.com/453100891469025/posts/2587101521402274/
Useful Learning Links & Free Home Learning Videos
BBC
Whether you're at home or at school, you can use BBC Teach for free. Their website is home to thousands of free curriculum-mapped videos, arranged by age-group and subject.
https://www.bbc.co.uk/teach?fbclid=IwAR3B4yqj2EtTfkBErSZev8INZHuyMrStZng6uTwp1c0ROpAPAGHUOC6a5vw
Studyladder
Mathematics, English, Science and more! A comprehensive program of online educational activities for students aged 4 to 12, mapped to the curriculum.
https://www.studyladder.co.uk/?fbclid=IwAR0nNTDIH9wp2hO9smLX7P757SfV1F9K7bOV2lyxhQ1RZPoqfZBVaaRAz70
Scholastic UK
To get things started, here are some of Scholastic UK's hugely popular FREE home learning packs for
Early Years, KS1, Lower KS2 and Upper KS2 children.
These have been created to help parents keep their children learning at home during the COVID-19 school closures. We hope you find them helpful!
HERE'S THE LIST OF EDUCATION COMPANIES OFFERING FREE SUBSCRIPTIONS DUE TO SCHOOL CLOSINGS
https://kidsactivitiesblog.com/135609/list-of-education-companies-offering-free-subscriptions/?fbclid=IwAR2VnCeJdOO7xkMlcmnGr3p1tZ_-oxGMJjPEfwh341Ix3ty8Jy0syqrQLgg